We're recruiting!
It's an exciting time to join The Centre for Education and Youth!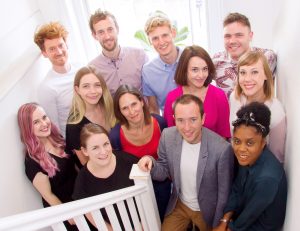 In September we celebrated LKMco's 10th birthday and, in announcing our new name, set out our plans to redouble our efforts to ensure society supports all children and young people to make a fulfilling transition to adulthood.
We are now looking for up to two experienced and energetic researchers and/or educationalists to join us, as we stride into our second decade.
We are looking for individuals who share our passion for the education/youth sector and our commitment to improving young people's lives.
We are open minded about who we recruit and are looking for individuals with varying levels of experience. We will then endeavour to match the role to the right candidate(s).
Find out more here!
Please make sure you read the application instructions carefully and note that we are trialling a blind application process, so do not include your name in your CV or cover letter.