CfEY welcomes two new Directors to our board
We are delighted to welcome two new Non-Exec Directors to our board: Hardip Begol CBE and Sara Selvarajah.
Hardip Begol CBE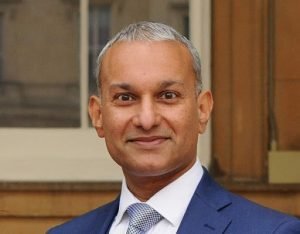 Hardip spent two decades at the Department for Education, where his roles as a senior civil servant included responsibility for special educational needs and disability; reform of curriculum, qualifications and accountability; and independent education, safeguarding in schools and countering extremism.
Commenting on his appointment Begol said:
"I've long been an admirer of CfEY's work and their approach to bringing the voice of young people, families and frontline practitioners into their rigorous research, and high quality support. I want to support them in reaching policy and decision makers who need to understand the people and places they serve."
Begol was awarded a CBE for services to education in the Queen's New Year's honours in 2017 and last month took up post as CEO of the Woodard Academies Trust.
Amongst other roles he also worked at the Prime Minister's Strategy Unit and was Director for Integration and Communities at the Ministry of Housing, Communities and Local Government from 2017-2019.
Mary Myatt, Chair of the Board at the Centre for Education and Youth said:
"We are delighted to welcome Hardip. His invaluable experience at the heart of government will ensure CfEY goes from strength to strength ensuring decision makers can get under the skin of what's going on in the sector so that policy is increasingly informed by a combination of on-the-ground insights and rigorous evidence."
Sara Selvarajah

Sara previously worked in Financial Services and is now a Specialist Mentor for the Prince's Trust alongside supporting charities focused on access to education for women.
Loic Menzies, Chief Executive of CfEY said:
Sara has has hit the ground running and her suport is already playing a crucial role in helping us navigate the current Covid pandemic. Her deep expertise in finance and her profound commitment to suporting disadvantaged young people's educational prospects make her an incredibly valuable addition to our team.
Sara is a chartered accountant and tax advisor with over 30 years' experience in the Financial Services sector. She has written topical thought leadership, technical and research articles on the evolving debate on tax and has acted as trustee of a major employee pension fund and a number of small charities.
Commenting on her appointment Sara said:
The Centre for Education and Youth's insightful research is an important influence on sector practice and Government policy. The potential to grow the impact of CfEY's highly motivated, skilled team on disadvantaged young people is an exciting prospect and I am delighted to join their Board.

You can read more about our team here