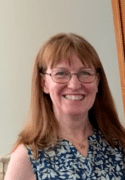 Nansi Ellis
Catalyst Partner
Nansi Ellis is an Education Policy Consultant providing expertise in developing policy, influence and strategy. Her work includes developing and supporting commissions and campaigns, providing policy direction and building relationships for impact.
After beginning her career as a primary teacher with an RE specialism, both in a Welsh language school, and in London, Nansi worked on primary assessment policy for the School Curriculum and Assessment Authority (SCAA) and early years curriculum and assessment at the Qualifications and Curriculum Authority (QCA). She moved into education policy at ATL, the education union, and until 2022 was Assistant General Secretary for education policy and research at the National Education Union (NEU). She was responsible for policy development across early years, primary and secondary education, including curriculum, assessment, accountability and teacher professionalism. Her work also involved strategic leadership and
change management, particularly during the formation of the NEU.
She is vice-chair of governors of a primary school, a Trustee for the Association for Citizenship Teaching, and for Culham St Gabriel's Trust where she chairs the Grants, Programmes and Education Committee. She also leads a Guide unit.
Nansi is particularly interested in how policy is made, and how we can do it better.
View all articles by Nansi Ellis here.