Could the recruitment crisis prompt action on the workload crisis?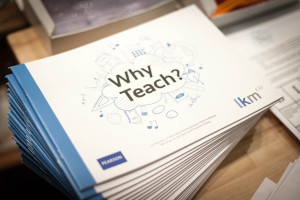 Writing my piece for Friday's Schools Week got me thinking about the strange possibility that by some perverse means, the upcoming recruitment crisis might in some cases contribute to addressing the current workload crisis.
I know it sounds strange and is possibly a ridiculously optimistic interpretation, but bear with me. Our "Why Teach?" report showed that teachers' choices about where to work are constrained by geography and family links but – subject to commutability, they are willing to travel to work in "the right" school, where they can have an impact; where leadership is good; and the culture and ethos right. What is driving 3/4 of the teachers who are considering leaving teaching is workload.
Thus, the schools best placed to weather the recruitment crisis will be those where great leaders give teachers space to be effective and cut out all unnecessary workload. At the moment, the reason this isn't happening is not a lack of will; crippling accountability and a culture of compliance leaves many leaders with little choice. However, when a desperate shortage of teachers becomes the most urgent concern, might school leaders stick two fingers up to accountability and prioritise a manageable working environment that secures them scarce teachers instead?
This possibility would certainly be the best case consequence of an undesirable state of affairs. It shouldn't take one crisis to prompt action on another. It is also equally possible that a vicious cycle develop instead, with teachers increasingly having to cover for colleagues, losing free protected time or having to accept larger class – all of which would further drive people out.
But it's nice to think of the best case scenario as well as the worst case!
You can download the full 'Why Teach?' report here or read key stats here