Announcing our New Board and Latest Recruits!
We are very excited to announce that in preparation for our tenth anniversary in September 2019, we are transforming our governance by bringing together a new Board of passionate, heavy-hitters with a broad mix of senior-level experience.
LKMco announces new Board of passionate, heavy-hitters
Click To Tweet
Our new Non-exec Directors include Mary Curnock-Cook OBE, who sits on the advisory boards of the Higher Education Policy Institute and was CEO of UCAS from 2010-2017; Samantha Kakati, a managing associate at silver-circle law firm Miscon de Reya; Mary Myatt, an education adviser, speaker and former Ofsted lead inspector; and Anil Valsan, a lead analyst at the professional services company EY.
Our new Board will ensure we are held accountable to the highest standards and that we have the support and expert guidance needed to turbo-charge our impact on young people's life-chances.
The move comes as we also welcome three new members to our team, each of whom brings a wealth of experience working with young people in different contexts.
Abi is a qualified youth worker with years of grass-roots, community-work experience, particularly with GRT families and looked after young people; Phil is the first Primary School Teacher to join our team; and Alix brings experience both of teaching and of sector-journalism having spent the last three years at FE week and Schools Week.
Mary Curnock Cook OBE: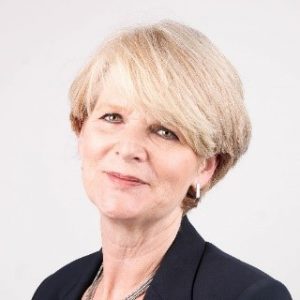 Mary Curnock Cook is a Non-executive Director on LKMco's board. From 2010-2017, Mary was Chief Executive of UCAS. Earlier in her career she held executive and non-executive positions in the education, hospitality, food and biotech sectors.
Mary is a Council member at the Open University, a non-exec Director at the Student Loans Company and a Trustee at multi-academy trust, United Learning, Founders4Schools and National Numeracy.  She also Chairs the Access Project which helps students from disadvantaged backgrounds progress to top-tier universities.  She is an investor and/or mentor to a number of edtech entrepreneurs and on the advisory boards of the Higher Education Policy Institute (HEPI) and Cairneagle Associates.
Mary has an MSc from London Business School and was awarded an OBE in 2000. She is an honorary Fellow of Birkbeck and Goldsmiths, and has an honorary doctorate from the University of Gloucestershire.
Samantha Kakati: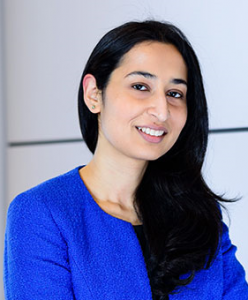 Samantha Kakati is a Non-executive Director on LKMco's board. She is an experienced dispute resolution lawyer at law firm Mishcon de Reya, specialising in finance and banking disputes.  She provides her clients with technical and strategic advice.  Samantha also works with legal technology providers to optimise working practices and client experiences and is involved in developing education initiatives within Mishcon de Reya.
Samantha has experience mentoring young people and working with vulnerable women and in promoting discussions on equality.  She has also been involved with a number of organisations focusing on social justice and social mobility.  She is passionate about helping to build a kinder and more compassionate society.  Having benefited from scholarships herself, Samantha believes that access to education and opportunities is key to preparing young people for a fulfilling future.
Mary Myatt: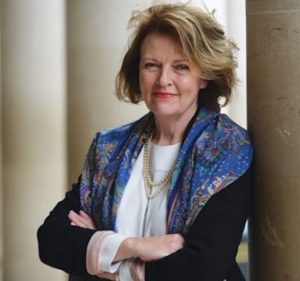 Mary Myatt is a Non-executive Director on LKMco's board. She is an education adviser, writer, speaker and keen walker. She trained as an RE teacher and taught English, history, maths and Latin in Ipswich. She entered the education sector after a career in PR and a five years founding and running an ice-cream business.
A former local authority adviser and inspector, she works in schools talking to pupils, teachers and leaders about learning, leadership and the curriculum. She maintains that there are no quick fixes and that great outcomes for pupils are not achieved through tick boxes. Mary has written extensively about leadership, school improvement and the curriculum. Her book "High Challenge Low Threat" has been described as "a cult must-have for education professionals".
Anil Valsan: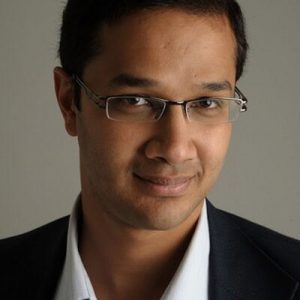 Anil Valsan is a Non-executive Director on LKMco's board. Anil is a Knowledge Leader for the Advanced Manufacturing & Mobility Industry Market group at EY. He is also EY's Lead Analyst for Automotive & Transportation sector. He was introduced to LKMco through the EY Foundation initiative in 2015 and has been working with LKMco as a business coach ever since.
Anil has over twenty year experience covering global industry research, analysis and consulting. He has been with EY for eight years and has held various positions within EY's Knowledge organisation including leading a cluster of sector knowledge teams. He currently leads a global team of Analysts and Knowledge Managers that supports a community of over 40,000 practitioners within EY. He has led initiatives to transform the EY Knowledge organisations' products and services, including the wide adoption of analytics and digital tools for research & analysis. He has also authored multiple thought leading studies on the trends in the automotive industry and on the evolution of the future of mobility. Anil holds an MSc (Finance) with merit from the London School of Economics and Political Sciences, a CFA (icfai) and an MBA specialising in Information Technology from ICFAI business school.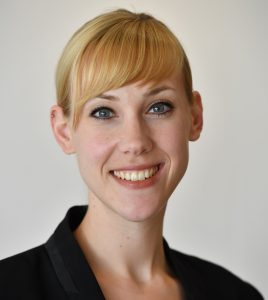 Alix Robertson is a Junior Researcher at LKMco. She qualified as an English teacher after studying at Oxford, and went on to teach at a secondary school in Watford where she ran a student magazine and mentored vulnerable pupils.
A desire to better understand and question some of the challenges in the education system led her to a take masters degree in journalism at City University in London.
She won a '30 to Watch' young journalist award during a brief stint covering finance before following her dream into education journalism, where she won awards for her investigations in sister papers Schools Week and FE Week. She has reported on subjects including college finances, the expansion of multi-academy trusts, the work of the government's regional schools commissioners and the experiences of women and LGBT people in education.
Alix has also volunteered with the charity Keen London for the past three years, helping to organise and run activities for young people with a range of disabilities. She is particularly interested in autism and mental health.

Abi Angus is a trainee researcher at LKMco. Abi brings years of experience working with marginalised groups of young people and their families and is excited to use this alongside the research skills she will gain during her traineeship.
Previous roles include supporting young people with challenging behaviour accessing play and youth projects, running a national education support project for Gypsy, Traveller and Roma families and designing support plans for young people displaying challenging and high-risk behaviour in care and youth work settings.
Her experiences in these roles have fuelled a passion for inclusion, alongside a belief that education is key in creating a more equal and inclusive society. Abi has a BA in Community Development and Youth Work and is currently studying towards an MA in Education Policy and Society, aiming to use her experience on the ground to contribute to change at policy level.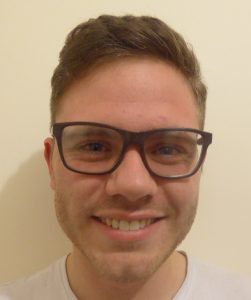 Phil Yeeles is a Junior Researcher at LKMco. He has been working and volunteering in education since 2007.  He read Computer Science at the University of Cambridge, and undertook a dissertation to explore educational software, developing a novel means of visualising calculation for young children.  Following that, he became a teaching assistant, then studied for his PGCE at the Institute of Education, after which he was a primary school teacher for five years.
He is currently the President of the National Education Union (NUT Section) in Cambridgeshire, and has been an active trade unionist for his entire career.  He has taken part in the STEP4SEAs project, implementing Dialogic Literary Gatherings in his classroom to encourage children to engage critically with classic literature, using it as a springboard from which to explore philosophical issues.  Phil is especially interested in social movement unionism, critical pedagogy and computing education.