How to teach an Outstanding Lesson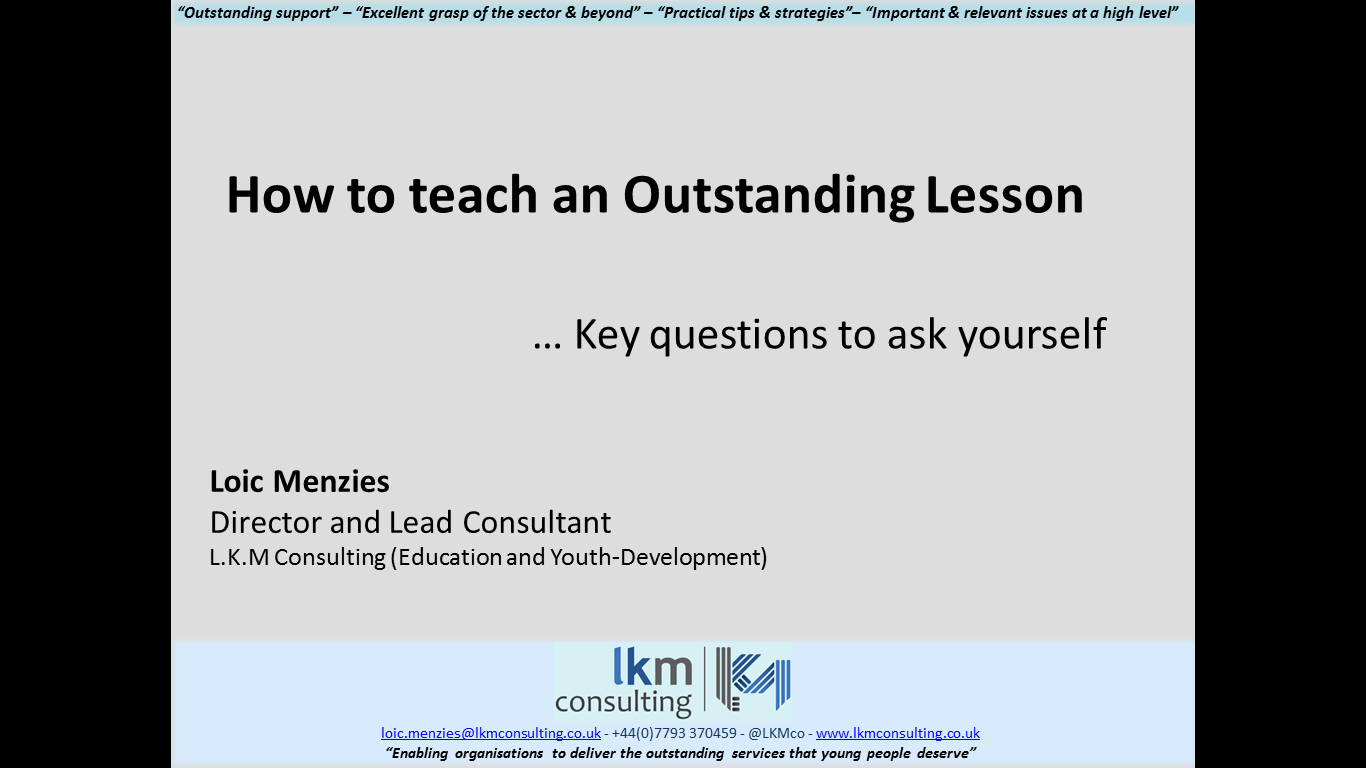 Key questions to ask yourself in order to teach an outstanding lesson.
Presentation originally delivered to tutors at City Gateway.
You can find more about "What is Progress" here
I have also produced a series of sessions and videos with Teachers TV about how mentors can help understand "Outstanding" Teaching and Learning
Please contact me if you would like to discuss any training or mentoring needs in your school

This work is licensed under a Creative Commons Attribution-NonCommercial-ShareAlike 3.0 Unported License.