Themes and changes in current education policy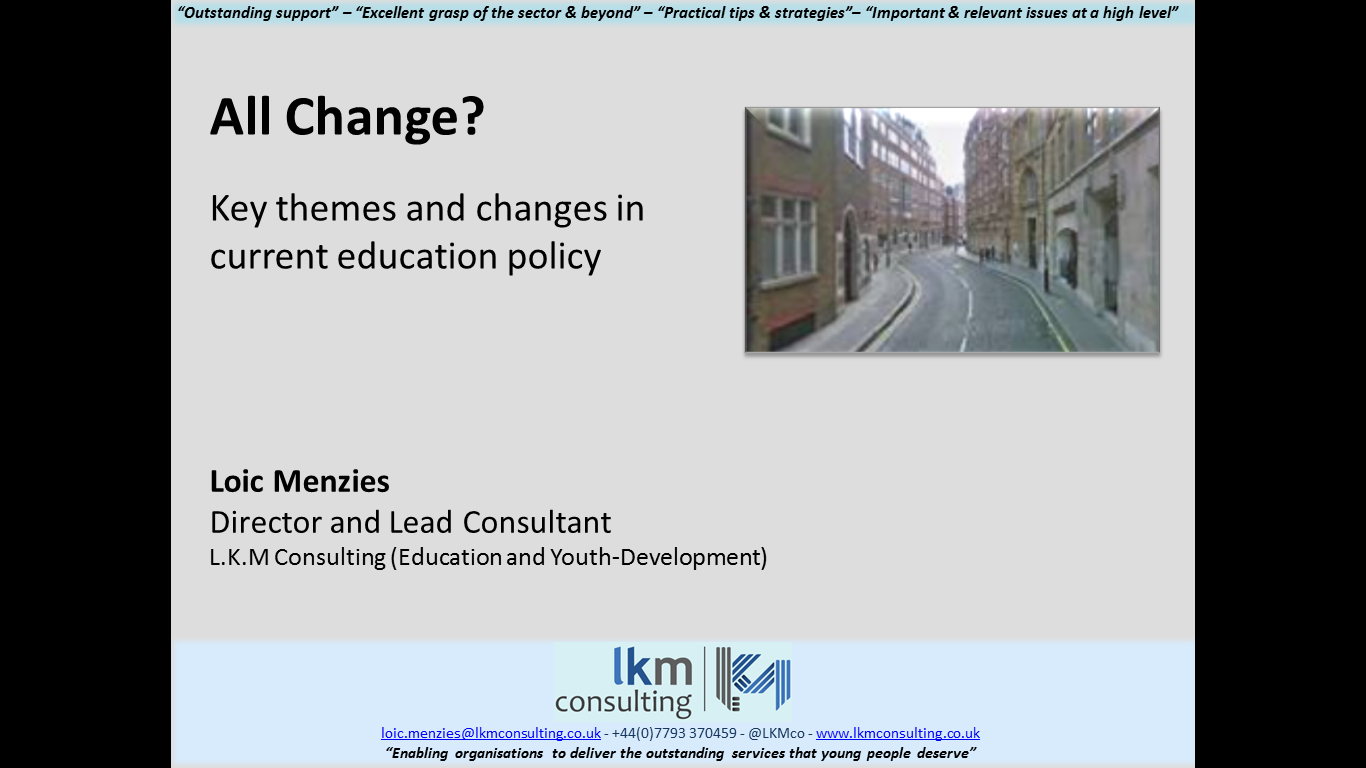 Presentation on the driving forces behind the current education agenda summarising key decisions. Useful for any third sector organisation seeking to work with schools.
Originally delivered at a Museums, Libraries and Archives sector seminar.

This work is licensed under a Creative Commons Attribution-NonCommercial-ShareAlike 3.0 Unported License.