Mentoring – Raising the Standard
Presentation to EBT (Employment Based Trainers) in the London Capital area for Canterbury Christ Church University asking them to identify:
What makes good mentoring?
How can you check that it is taking place?
What can you do to improve it?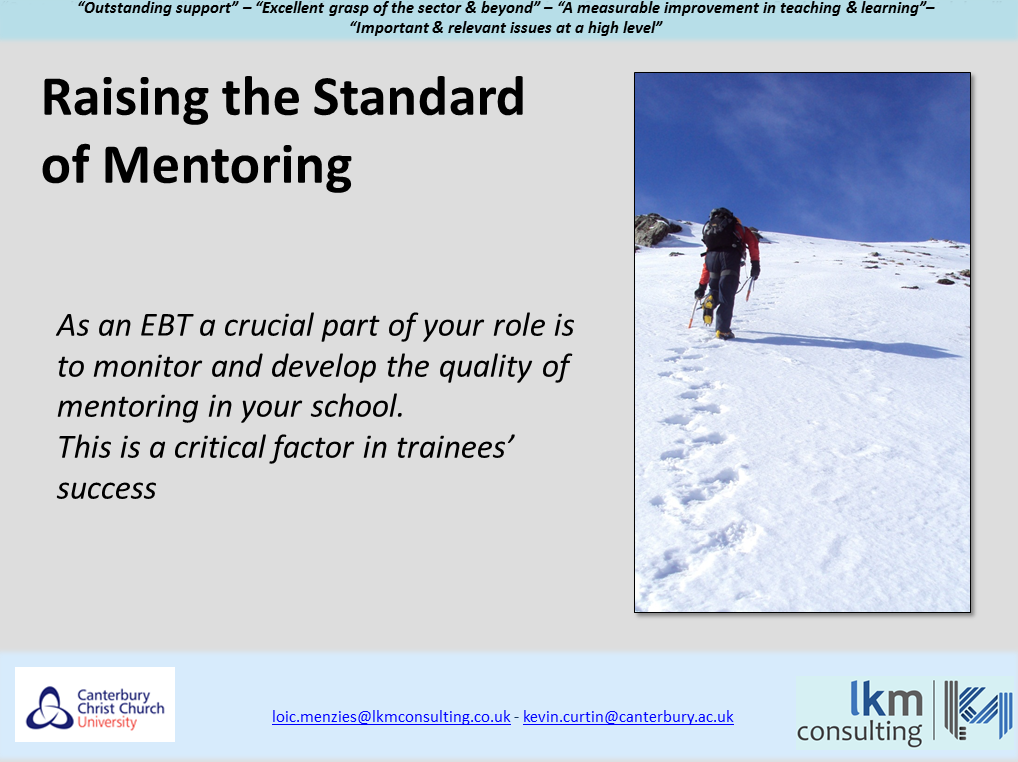 Useful for EBTs and aspiring Teaching Schools as they develop their school based training.
LKM Consulting is ideally placed to help schools make the jump to becoming a teaching school. Loic has experience of training and mentoring teachers on GTP, TeachFirst and PGCE courses and is a visiting university tutor for one of the country's "Outstanding" training providers . He has already worked with one school to write a Teaching School bid and last year worked on a collaborative training project working with schools and Canterbury Christ Church University. He will be presenting at the Teacher Education Advancement Network (TEAN) conference in Manchester on the 20th of May on the subject of "The Importance of Schools and HE in Teacher Education". 

This work is licensed under a Creative Commons Attribution-NonCommercial-ShareAlike 3.0 Unported License.