Impact Report 2011-12
Our 2011-12 impact report is now live! We were delighted to find out that: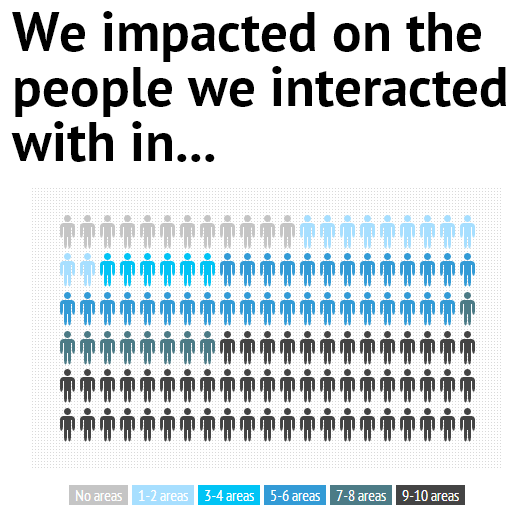 We impacted on 91% of the people we interacted with
We impacted on 44% of people in 9-10 of our 10 key areas.
People's feedback was often touching with respondents describing us as:
"Excellent education professionals who share best practice"
"Very thorough, supportive, interested and knowledgeable". 
Many thanks to all those that contributed. This work is critical in helping us reflect on how much social impact we have had and how we continue to address our vision in the future.
It's been a great year and we are looking forward to 2012-13!