Year 10 Drama Lesson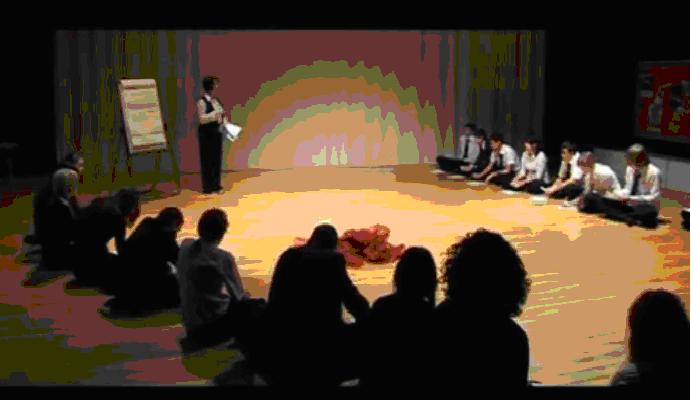 What makes good practice? Clips from lessons to get you thinking. 
Watching other teachers teach whilst focusing on particular aspects of teaching can be a really useful way of developing one's own teaching.
Here is the fifth in our series of weekly videos of teaching along with some questions to get you thinking.
How does the teacher use questions to draw out the students' engagement with the material?
Are there any additional questioning strategies you would suggest?
How does she give out instructions to the class?
We'd love to hear what you think about these questions. Either add a comment at the bottom of this page or tweet #MyLesson. After a week, we'll add our own thoughts on the questions too.
If you'd like to send in a video of you in action or just describing something you've done recently in class then upload it to YouTube and email the link to [email protected] or tweet @LKMco#MyLesson (if it includes pupils then make sure you have consent!)
This video is a clip from a series of full lesson observations produced by MediaMerge. Full videos are available here and make a great addition to CPD.