Oracy – The State of Speaking in Our School: Press Coverage
We launched our latest report, Oracy: The State of Speaking in Our Schools, last Tuesday at an event hosted by Lord Boateng in the House of Lords. The event was organised by Voice 21 and the ESU and was an opportunity to share some of the report's findings (thanks to the ESU and Gigi Gianella for the photograph of me doing just that).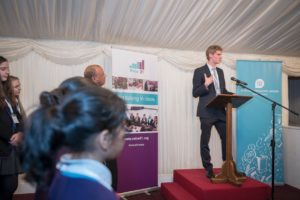 The report's findings were covered by The Guardian, The Today Programme (listen below), Schools Week and the BBC's Look North programme.
The report calls for schools to give oracy (pupils learning to talk well, and learning well through talk) the same status as reading, writing and maths.
Thanks also to Impact Wales for their lovely infographic, summarising our report and some of its findings: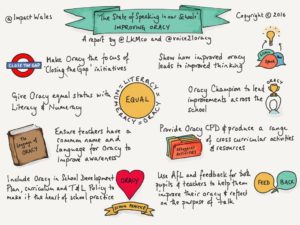 Since the report was published we have been contacted by a number of schools who, have begun thinking in greater depth about how they can use talk more deliberately and effectively to support their pupils' learning. It's really exciting to hear about that our report is resonating with schools.