Special Educational Needs and Mental Health top of the education agenda today
Key areas of LKMco's research were top of the education agenda today, both in the national media and in Parliament.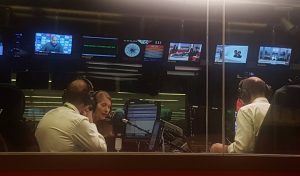 The day kicked off with our Exec Director Anna Trethewey responding to findings from this year's Ofsted Annual Report's on Special Educational Needs and Disability on the Today Programme.
She used the opportunity to highlight the effects of funding cuts combined with difficulties accessing Education Health and Care plans and the support that is specified within them. She spoke passionately about parents fighting to get the support their children need and deserve.
Anna's comments drew on our extensive research in the area, including our Driver Youth Trust report "Joining the Dots" and our work for the Joseph Rowntree Foundation on poverty and SEND.
You can listen again to her interview with Nick Robinson here
Then, this afternoon, Lib Dem MP, Layla Moran led a debate on schools and young people's mental health, echoing many of the themes highlighted in our report "Schools and Youth Mental Health".
Layla cited the dire stories we shared in that report about families being told their child's suicide attempts were 'not serious enough' to secure help.
THREAD: Watching debate on Mental Health in schools in Parliament. @LaylaMoran flagging loss of school nurses as an issue for mental health in Schools

— Loic (@LoicMnzs) December 4, 2018
We very much hope that growing interest in this area will prompt a properly resourced effort to train the expert workforce the sector needs.
To say anything other than that this is a crisis would be wrong. We are facing a #MentalHealth crisis in schools says @LaylaMoran. Thank you for hearing our calls! https://t.co/wGzea3M3pO

— Loic (@LoicMnzs) December 4, 2018