Inspiring stories from the education and youth sector
The covid-19 lockdown has been in force for 12 days now and we are all in need of some good news. Over the last week and a half, the CfEY team have heard lots of inspiring stories about dedicated staff in the education and youth sectors. I've picked out five that will hopefully lift your spirits:
1. Unusual community partnerships
Schools across the country are forming new, and unusual, partnerships with local groups and services in the fight against covid-19. In our recent roundtable, we heard a heart-warming story about a taxi service in Nottingham who are partnering with a local school to deliver food to vulnerable families.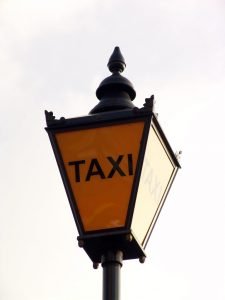 2. Collaborative services
The education and youth sectors are collaborating with other public services in new ways. For instance, the Director of Children's Services in Buckinghamshire has organised a working group made up of representatives from schools, social care and special needs departments. The working group meets every day to discuss what resources are available and how they can work together to support local young people and their families.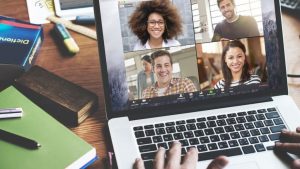 3. Re-purposing school buildings
A school building has been repurposed to support the NHS and provide bed-space for patients. In a swift two hours the school in Cumbria was converted into a hospital that will help to care for hundreds of people. Public bodies and the military helped to install beds and get the building ready. As Schools Week report, this is thought to be the first time a school building has been used as a hospital since World War I.

4. Support through bereavement
Staff in the education and youth sectors are going above and beyond to support those who have been recently bereaved. In our roundtable we heard about when a former pupil passed away after contracting covid, a CAMHS link worker helped school leaders to break the news to staff and offered bereavement support to those who needed it. We also heard about dedicated educational psychologists who are on hand to help school staff and families through grief.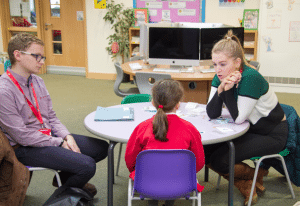 5. Schools taking the initiative
Schools have been using their own initiative to keep pupils and families safe and fed. The Department for Education was slow to provide food vouchers for free school meal pupils so one school in Yorkshire decided to make their own. School leaders got in touch with the company Huggg and organised food vouchers for families. The system was up and running before the Department issued the supermarket voucher scheme, meaning that families did not have to go without.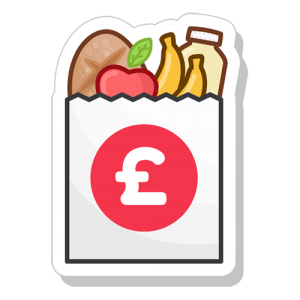 These stories remind me that people who work in education and youth are incredible. We must celebrate them and allow ourselves to enjoy positive stories from the sector. The number of good things being driven by dedicated teachers, youth workers and support staff is phenomenal, especially in such a difficult time.
The number of good things being driven by dedicated teachers, youth workers and support staff is phenomenal, especially in such a difficult time.
Click To Tweet
I hope these stories have helped to put a smile on your face too. There are further examples of how schools and other services are responding in our 'supporting vulnerable young people through covid' report. If you have any more positive stories from the education and youth sector, we would love to hear them! You can tweet your stories using the hashtag #GoodNewsEdu or email [email protected].
If you have any more positive stories from the education and youth sector, please share them! You can tweet your stories using the hashtag #GoodNewsEdu
Click To Tweet
Download our report on supporting vulnerable young people through covid here