#002 – CfEY LIVE: Evaluating Youth Work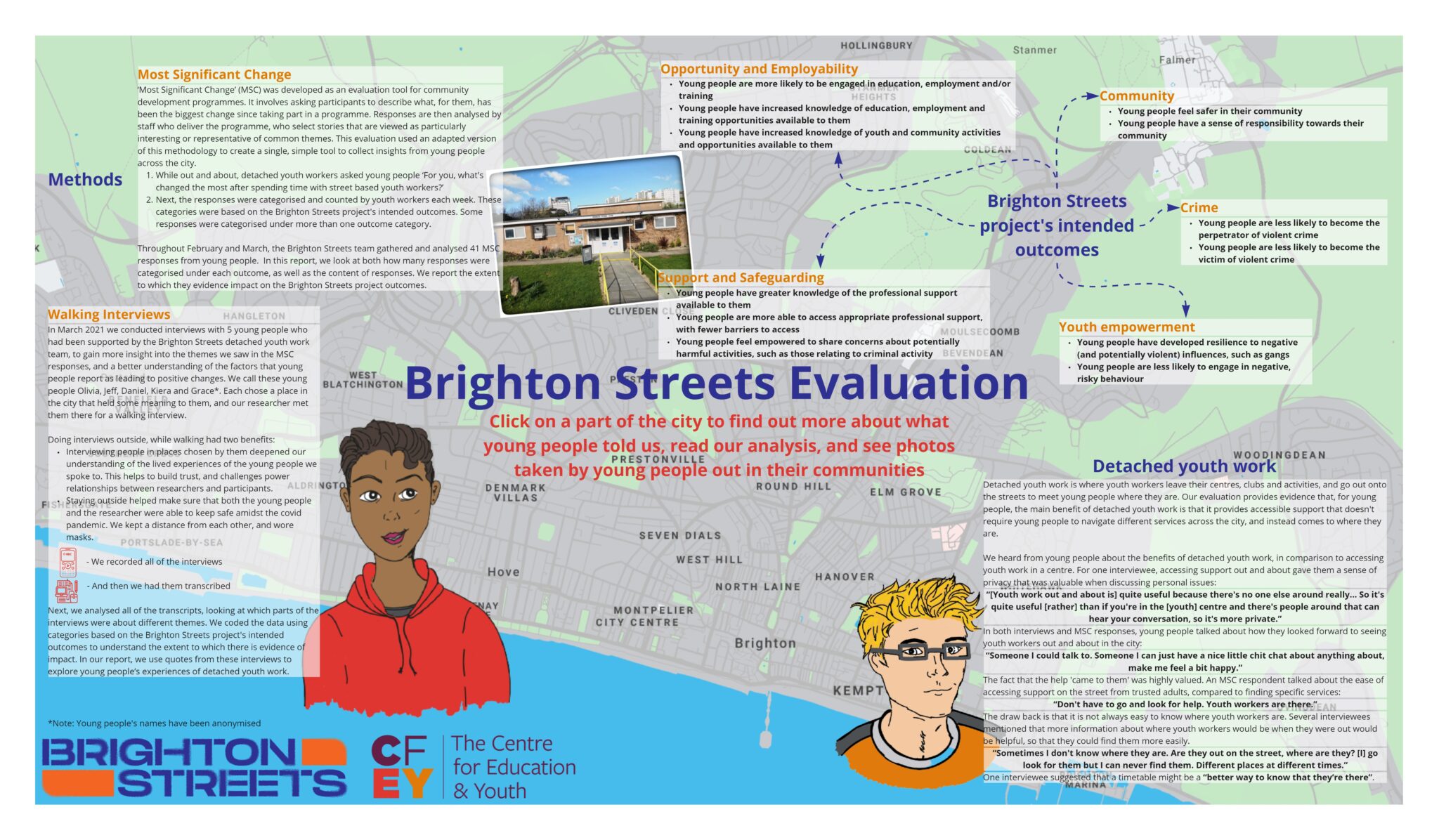 This episode of The Youth and Education Podcast is the second in our new series, 'CfEY LIVE', where members of the team discuss the research we are currently working on with key stakeholders, including practitioners from the sector and young people.
CfEY's Vanessa Joshua is joined by colleague Abi Angus, and Adam Muirhead, Director of Youth Work at The Trust for Developing Communities (TDC). CfEY has worked with TDC to evaluate their detached youth work and is currently evaluating their youth work in hospitals.
In this episode Vanessa, Adam and Abi discuss:
The work TDC is doing across Brighton & Hove
What detached youth work is and the benefits of using it
The tensions that exist when trying to evaluate youth work
How we can take more of a 'person-centred' approach to evaluating youth work