#010 – The Life Pedagogic: Vic Goddard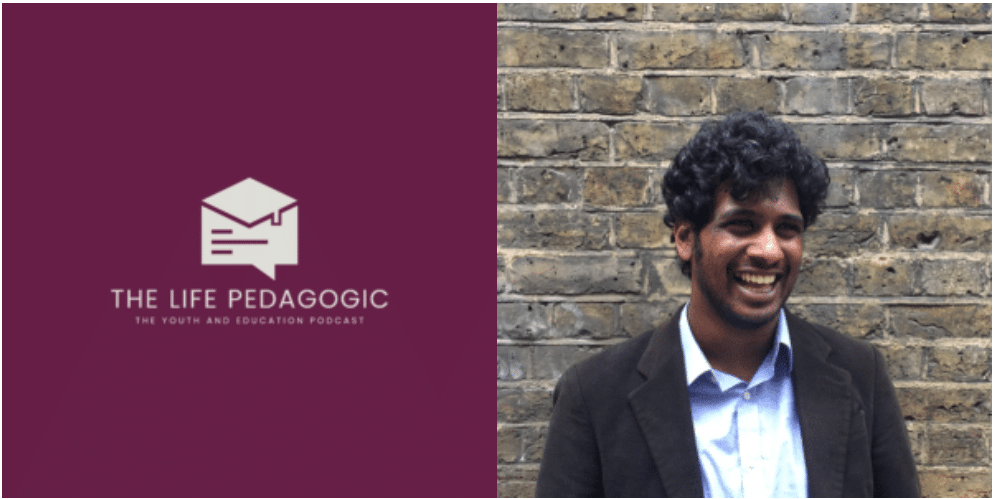 The Youth and Education Podcast is thrilled to welcome Vic Goddard to take us through his Life Pedagogic.
Vic Goddard is one of the most inspirational headteachers in our country. In 2011 his school, Passmore Academy, was the setting for the seminal reality tv show, Educating Essex. Enormously popular with the public, the show used dozens of candid cameras to capture the reality of life in an English school in the 21st century, in all of its messy and emotional glory. Full of humour and the pathos of growing up, the show also captured the real challenges teachers face working in left-behind communities and how majestically they rise to meet this challenge.
Since the show, Vic has continued to be one of the country's most prominent spokespeople for schools in public life. Still heading up Passmore Academy, he holds honorary doctorates in education from the University of Chichester and Anglia Ruskin university and has somehow managed to find time in his busy headship to write a book on his job titled 'The Best Job in The World'.
In this comprehensive conversation, Baz and Vic discuss:
The recent teacher strikes in England
Vic's childhood, growing up on a council estate in South London
His start in teaching and journey through to senior leadership
Vic's passion for his school and community
The experience of filming Educating Essex
What can be done to improve the public's understanding of what goes on in schools and the challenges that teachers and leaders face on a daily basis
Found the show useful?
Leave a review on iTunes
Music credits:
'Inspiring Ambience' by Scott Holmes from http://freemusicarchive.org
Want to contact us?
[email protected] / @AlixHRobertson
[email protected] / @Barristotle