#005 – Ellie Mulcahy: Links between improving reading in schools and prisons.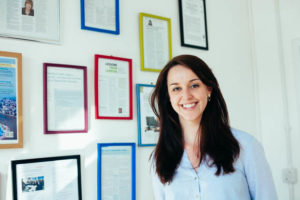 In this episode of the LKMco podcast, Iesha talks to colleague Ellie Mulcahy. Ellie is an educational researcher and former Early Years teacher.  They discuss Ellie's evaluation of Sound Training (a reading intervention programme) in prisons.  Ellie outlines what lessons teachers can learn from the programme's success and how they can translate them into action when working with "difficult customers" in schools.  They also explore the importance of repetition and how high challenge needs to be applied to all learners not just those perceived to be high ability.
In this episode Iesha and Ellie discuss
Four key elements that make Sound Training successful and can be translated into learning in schools
The number one element that Ellie feels is missing from most school-based reading interventions
Shocking statistics around illiteracy in the prison population compared to the general population
Why keeping things simple for low ability students is not necessarily the right approach
Do prisoners deserve an education?
Links between successful literacy training in prisons and Ellie's experience as an Early Years teacher
And much, much more
Resources/people featured or mentioned
Show notes and links for this episode can be found at cfey.dev/podcast
Found the show useful?
Leave a review on iTunes
Music Credits:  'Oui' by Simon Mathewson from  and 'Jump for joy' by Scott Holmes both from  http://freemusicarchive.org
Want to contact us?
[email protected]  or @ieshasmall
[email protected] or @elmulcahy