#019 – Kate Bowen-Viner: Youth Homelessness and Education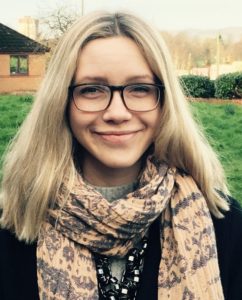 In this episode Sam talks to Kate Bowen-Viner, an Associate at LKMco, about a report she recently co-authored on young homeless people's experiences of education. Sam and Kate discuss the extent of youth homelessness, the time Kate challenged Theresa May, the importance of the stories behind statistics and which young people are more likely to experience homelessness.
In this episode Sam and Kate:
• Learn a bit more about Kate, our newest LKMco team member
• Pick apart Theresa May's recent comments on homelessness and the definitions of homelessness
• Consider why young people's voices are essential in research on youth homelessness
• Explore the stories behind statistics on youth homelessness
• Examine the impact of homelessness on young people's educational experiences
• Discuss which young people are most at risk of youth homelessness
• Consider how official data collections on youth homelessness could be improved
• Explore education's complex relationship with the causes of youth homelessness
• Chew over the role schools can feasibly play in supporting young homeless people
• Highlight the government's role in supporting young homeless people's education
• Reflect on why it might be overly simplistic to say "homelessness can happen to anyone"
• Discuss how the LKMco team used audio and photography as part of their participatory research
• Listen to young homeless people's interviews with one another
• Celebrate the work of young homeless people who took part in the research
Resources/people featured or mentioned:
• A Place to Call Home: Understanding Youth Homelessness report
• LKMco
Show notes and links for this episode can be found here.
If you found the show useful, leave a review on iTunes
Contact us with feedback, questions or future suggestions
[email protected]
[email protected]
Music credits:
'Oui' by Simon Mathewson and 'Jump for joy' by Scott Holmes both from http://freemusicarchive.org