#026 – Dr Sam Baars and Iesha Small: Conducting a Research Project (part 2)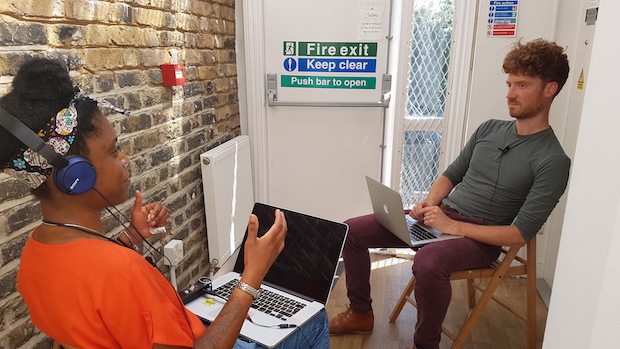 In this episode, Sam and Iesha continue their discussion about the early phases of conducting a research project. Their discussion focuses on research design, conducting a literature review and establishing research questions. They also talk about the 'nuts and bolts' of a research design, including choosing quantitative or qualitative methods and evaluate the benefits of both.
In this episode Sam and Iesha:
Reflect on whether research questions can change during a research project
Highlight the importance of research questions
Examine the relationship between a literature review and research questions
Explore our recent research for the Department for Education
Evaluate different social research methods
Consider why it's important for new social research to build on existing literature
Chew over the standard model of physics
Pick apart the Department for Education's conclusions about Good/Outstanding schools
Discuss the benefits of qualitative research
Highlight how important transparency is in qualitative research
Explain what quantitative research is useful for
Discuss how causal claims can be established through quantitative research
Evaluate what research shows us about grammar schools
Pick apart the shortcomings of quantitative studies in the education sector
Resources/people featured or mentioned:
Show notes and links for this episode can be found .
If you found the show useful
Leave a review on iTunes
Contact us with feedback, questions or future suggestions
Music credits:
'Oui' by Simon Mathewson and 'Jump for joy' by Scott Holmes both from http://freemusicarchive.org