#045 – Tim Oates: Myth and misunderstanding of assessment in England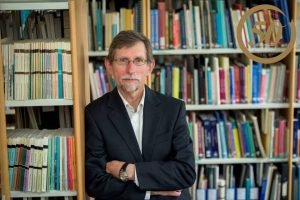 In the episode of The Youth and Education Podcast, CfEY Associate Alix Robertson interviews Tim Oates CBE, Group Director of Assessment Research and Development at Cambridge Assessment.
Alix and Tim discuss:
Whether GCSEs and A levels are still fit for purpose
How the English assessment system compares to other countries
The value of existing exams for employers
The future of testing
Research referenced includes:
Found the show useful?
Leave a review on iTunes
Music credits:
'Follow Your Dreams' by Scott Holmes from http://freemusicarchive.org
Want to contact us?
[email protected] / @sambaars
[email protected] / @AlixHRobertson
[email protected] / @y33les