#050 – Microsoft: The Digital Divide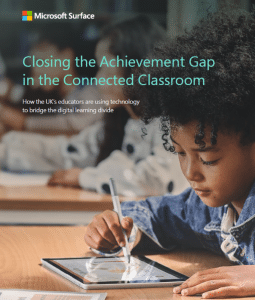 In this episode of The Youth and Education Podcast, CfEY Associate Alix Robertson chairs a roundtable discussion on the 'digital divide', with a panel of guests including Chris Rothwell, Director of Education at Microsoft; Sebastien Chapleau, Headteacher and Community Organiser with Citizens UK; Kelly Loftus, Director of External Relations at Teach First; and CfEY's Chief Executive Loic Menzies.
Alix, Chris, Sebastien, Kelly and Loic discuss:
What we mean by the digital divide
The extent to which the digital divide is an issue at present
Why the digital divide is important to Microsoft and its work
How the challenges of the digital divide are affecting young people
How access to technology has changed since the beginning of the pandemic
How different stakeholders can help
Examples of positive change
Lessons that can be learned from previous work
The conversation follows the launch of Microsoft and CfEY's report: 'The Digital Divide: Closing the achievement gap in the connected classroom', which included findings from a TeacherTapp survey, for example that just 1% of primary state schools provide devices that their pupils can take home, compared to 38% of private primary schools.
You can read the full report here.
Found the show useful?
Leave a review on iTunes
Music credits:
'Follow Your Dreams' by Scott Holmes from http://freemusicarchive.org
Want to contact us?
[email protected] / @sambaars
[email protected] / @AlixHRobertson
[email protected] / @VanessaGJ__