#023- Bart Shaw: Mentoring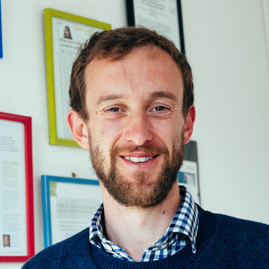 In this episode Sam talks to LKMco's Bart Shaw about his recent research on mentoring (Forging Futures Through Mentoring). Sam and Bart discuss the research findings; mentoring's popularity; the positives and risks associated with mentoring and key recommendations for mentors, mentoring programmes, schools and policy-makers.
In this episode Sam and Bart:
Reveal which phases of education Bart most enjoyed
Discuss LKMco's report 'Forging Futures Through Mentoring: A Risk Worth Pursuing'
Consider the popularity of mentoring
Chew over Bart's experience as a mentor
Explore different forms of mentoring
Explain the definition of mentoring
Map out how the research was conducted
Recognise the limitations of this research
Highlight mentoring's popularity in London
Reflect on the Independent Visitor's Scheme
Discuss how mentoring is used in schools
Consider what makes a successful mentor
Highlight the importance of mentor/mentee relationships
Reveal the risks mentoring can present to vulnerable young people
Stress the importance of research for mentoring programmes
Summarise best practise for mentoring programmes
Consider why support and training for mentors is important
Discuss the positive impact mentoring can have
Reveal what Bart would change about his actions as a mentor
Resources/people featured or mentioned:
Show notes and links for this episode can be found here.
If you found the show useful
Leave a review on iTunes
Contact us with feedback, questions or future suggestions
Music credits:
'Oui' by Simon Mathewson and 'Jump for joy' by Scott Holmes both from http://freemusicarchive.org