#024 – Eleanor Bernardes: Networking and professional relationships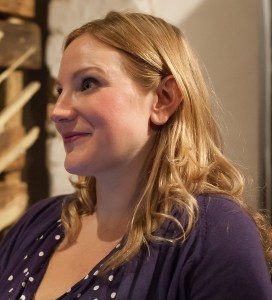 In this episode Iesha talks to our very own Eleanor Bernardes from LKMco. Eleanor is a Senior Associate at LKMco, who's work draws together a broad range of expertise across education, the arts and business development. Iesha and Eleanor discuss how networking can be perceived; how Eleanor has developed a strategic approach to developing networks; the value networking has in building professional relationships and what tactics may help people build wider and more valuable networks.
In this episode Iesha and Eleanor:
Explain how Eleanor defines networking
Talk about why networking is so important to the work LKMco do
Reveal how Eleanor's background has led to her current success in networking
Examine how Eleanor approaches networking situations and opportunities in an effective way
Highlight the similarities between building personal and professional networks
Respond to thoughts on the concept of networking carrying negative connotations
Explore how valuable having different networks can be for support – 'Networking for wellbeing'
Highlight how their personal experiences have affected their current approach to building relationships
Examine how we think of networking and the language we use around it
Consider the differences between how men and women approach networking opportunities
Recognise that networking can suffer in favour of other priorities and how that can impact career success
Contemplate how people in power can widen their networks to better include minorities or those who might not otherwise have been on their radar – breaking out of their echo chamber
Discuss the theory behind network sponsorship
Reveal tactics that can help to develop successful long-term relationships
Resources/people featured or mentioned:
Show notes and links for this episode can be found here.
If you found the show useful
Leave a review on iTunes
Contact us with feedback, questions or future suggestions
Music credits:
'Oui' by Simon Mathewson from http://freemusicarchive.org